With winter comes all kinds of magic and fun: family traditions, holiday parties, shopping for gifts, and great food. Unfortunately, winter can also bring dry skin, staticky hair, chapped lips, and weight gain. Read on to discover some top tips to keep your body happy during the colder months.
1. Exfoliate.
Cold weather can dry out our skin, which leads to flakiness and a dull complexion. In really bad cases, it can even lead to eczema and cracked skin. Exfoliating regularly in the bath or shower will slough off dead skin cells and allow fresh, clean skin to breathe. You can buy an exfoliator or make your own with sugar (brown sugar or white) and oil (olive oil, coconut oil, and almond oil are great options).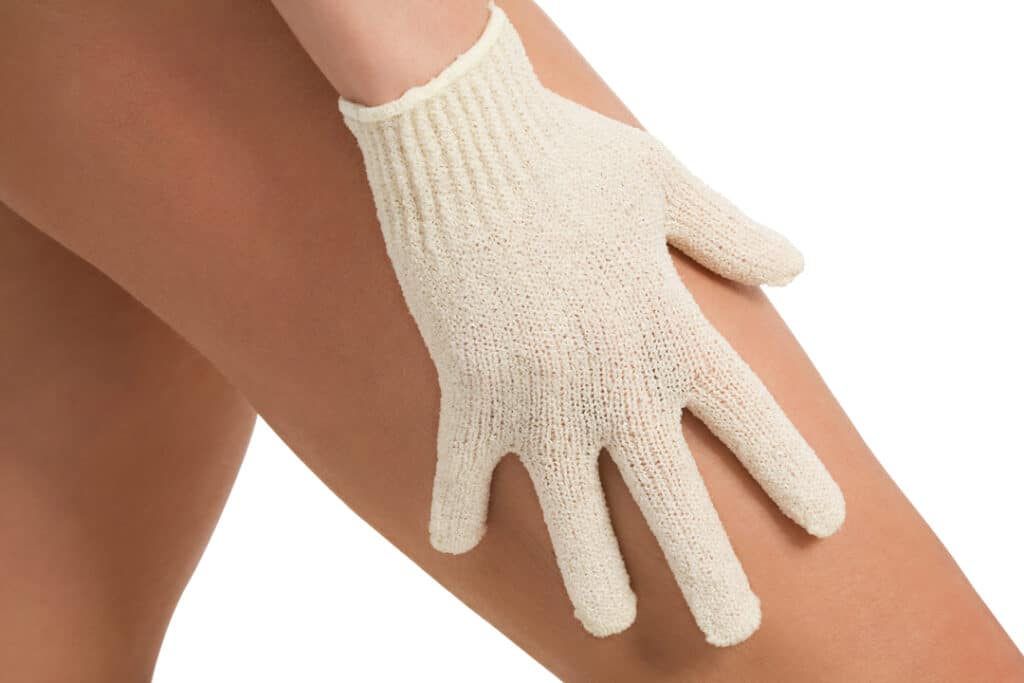 If you don't like the idea of using oil on your skin, you can purchase some shower gloves instead. Shower gloves are made with a soft yet slightly abrasive material that you can use with your regular soap or body wash. By buffing away dead skin cells, you'll feel a big difference in the smoothness of your skin. Don't forget your lips–using a sugar scrub, a warm washcloth, or even a soft toothbrush to gently scrub your lips can work wonders on chapped, dry lips. Removing the dead skin cells on skin and lips will also help your skin absorb moisturizer more effectively, which leads us to our next helpful tip.
2. Moisturize.
Hair, skin, and lips all have the propensity to dry out in colder weather. Be sure to moisturize your body inside and out. Drink plenty of water to give your skin and hair a glow like no other product can. Use a deep conditioner or even a leave-in conditioner to tame dry, staticky hair. Get yourself a nice body butter for those dry elbows, knees, knuckles, and any other areas that are prone to dryness during winter months. Make sure you use chapstick before going out into the cold weather to prevent dry, chapped lips.
3. Sunscreen.
Sunscreen isn't just for hot weather. Many people neglect sun protection in the winter months, but the truth is that you can get sunburned any time of year–even if it's overcast and cold. Just walking out to your car exposes your skin to the sun's harmful rays, and while you may not get a burn, these little jaunts out into the sun add up over time and contribute to wrinkles and fine lines. Dermatologists agree that sunscreen is the best anti-aging product out there, so it's a good idea to get into the habit of incorporating sunscreen into your morning skincare routine this winter.
4. Exercise.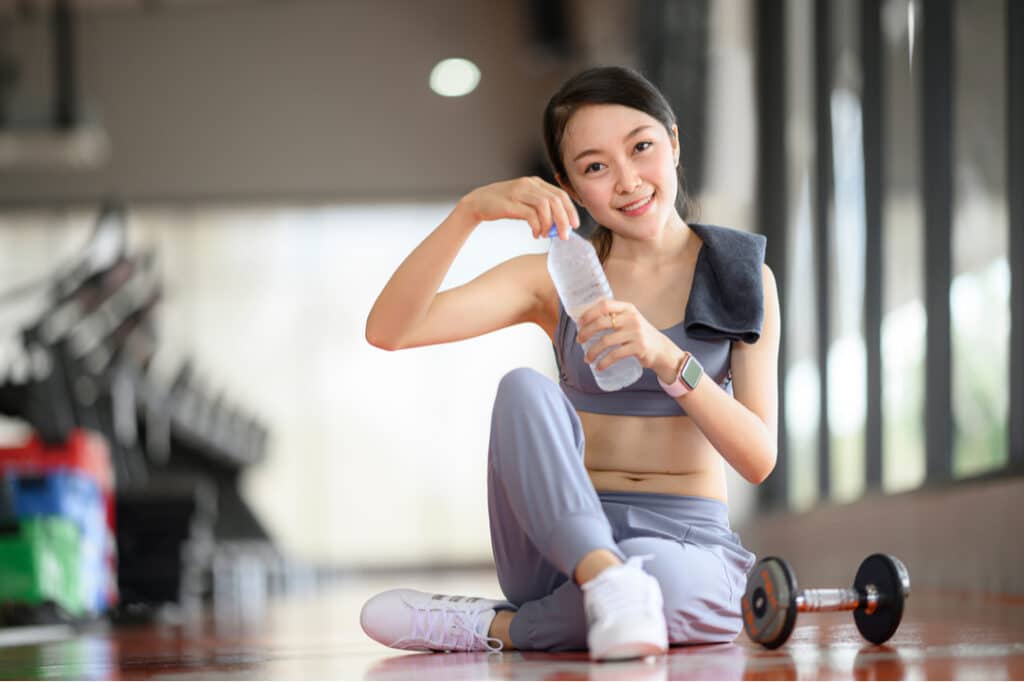 Not many people enjoy working out in winter weather, but you don't have to let the cold stop you from enjoying the many benefits of exercise. Find some workout routines you can do in the comfort of your own home, or join your local gym. Staying active during the darker months of winter can be a huge mood-booster, plus it can help you burn off some of the extra holiday treats lying around. January is the most popular month for new gym memberships, but you don't have to wait until then to commit to your fitness. Start now and get a leg up on the new year!
5. Eat Well.
No beauty product in the world can replace a healthy lifestyle. If your diet is bad, it will reflect in your skin and hair. There are plenty of tasty treats around during the holidays, and most of them are not healthy. Make a plan to have a balanced diet. It's OK to enjoy some good food, but don't go overboard. You owe it to yourself to be healthy. Plan healthy meals, try to limit eating out, and enjoy treats in moderation.
6. Don't Neglect Your Mental Health.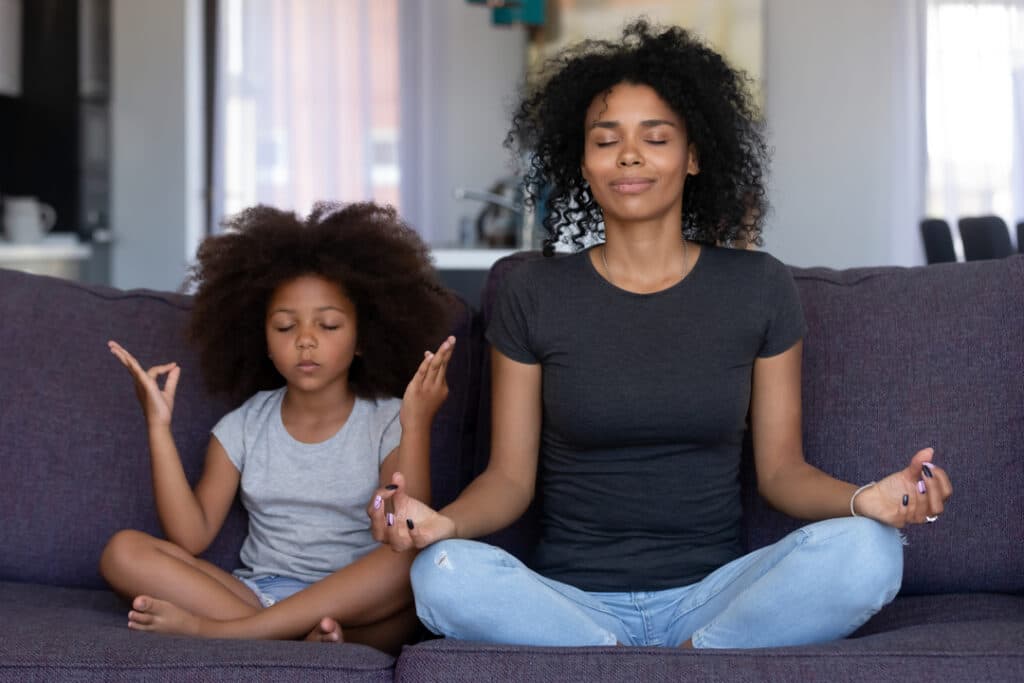 Looking beautiful is no replacement for feeling beautiful. Confidence, kindness, and inner peace are the most beautiful traits one can possess. Do things that bring you joy and refuel your soul. Meditate, spend time with loved ones, and take time to practice some self-care during this busy time of year. You'll feel better, and others will notice.
Treat yourself to these winter beauty tips this season, and enjoy the fun of the holidays. Remember that when you take time to look after your health, you will feel recharged, more confident, and ready to take on whatever this winter has in store for you.