When your body is fatigued or needs some tender, loving care, a massage is the best way to go to take care of your whole body. Massages have been used for ages to take care of your body and help you relax. Massages can be done at a hospital, spa, sports changing room, or home, depending on the services you need. There are many benefits of massage and some care tips to keep in mind when undergoing massages.
Helps to Manage Body Injuries
When your body gets hit, there are some pains that you will experience. Aside from a visit to the doctor's office, massages can help to manage your injuries. If you bruise or sprain your body, your doctor may prescribe ointments or oils that need to be massaged into the skin. With regular care, your injuries will be taken care of. A therapist can do these to avoid any further damages.
Helps to Improve Body Movement
You will see sportsmen and women undergoing massage therapy on their bodies. You will also find that pediatricians will advise moms to massage their babies' limbs regularly. If you are about to undertake some physical activities, a massage is also essential. In this case, a massage is used to help with body movements and function.
How do the many benefits of massage help in this case? It helps to release endorphins or happy chemicals throughout your body. It also helps to boost your blood flow and help regulate your heart rate. To avoid injuries, in this case, talking to a specialist in each category will guide you on the best massages.
Helps to Reduce Stress and Body Tension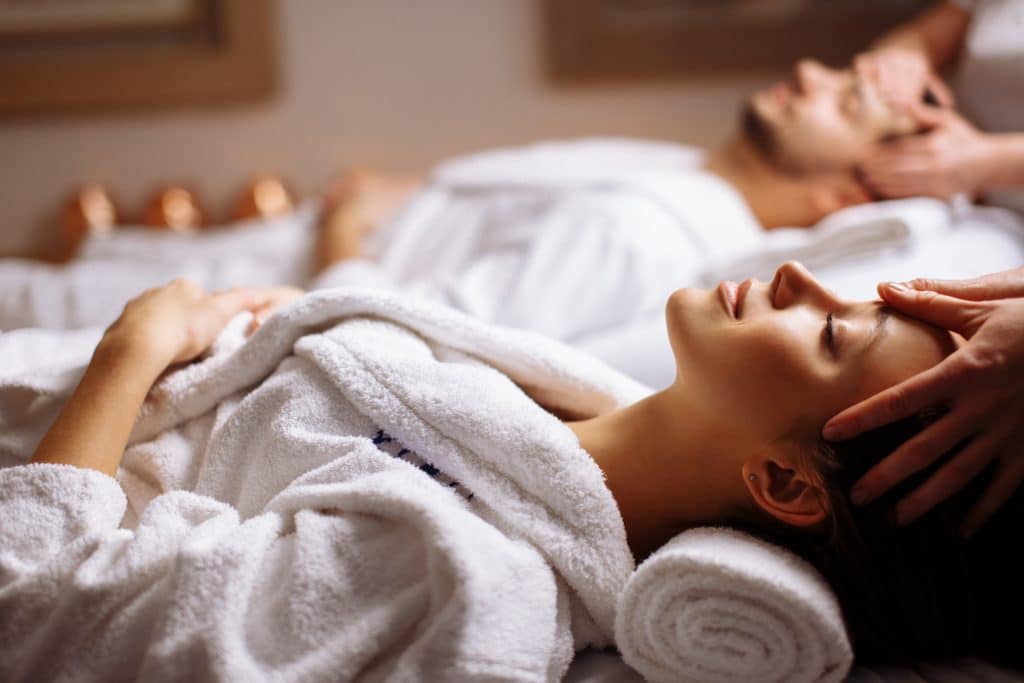 A full body massage can help your body manage tension and stress. These are usually psychological problems, but they manifest themselves in body knots, aches, and pains. A visit to a wellness spa for a full massage session can help to reduce these problems. What is mostly used in these sessions is essential oils that help your body relax and rejuvenate. These should be done once to allow any pain or stress to the body during the previous session to subside.
Helps To Boost Your Skin
One of the sessions you will go through when going in for skin therapy is a massage. As mentioned, one of the primary purposes of a massage is to boost blood circulation. If you have a problem with your skin tone, then a massage can help take care of that. During skin sessions, you may also get a scalp massage which is also given during hair appointments. These enable you to relax and allow better blood flow.
Helps Manage Health Disorders
If you have conditions like lower back pain, chronic illnesses like cancer, soreness in your muscles, and so on, a massage can help manage these issues. You should find out from your doctor which are safe massage practices to use. Some disorders like high blood pressure and body injury should be handled with care and avoid any other problems arising.
Common Questions Asked About Massages
What are different types of massages available? A way to enjoy the many benefits of massage is to determine which types of massages are available. There are many types of massages, like lymphatic massages. These are used on people with injuries that need their blood flow stimulated. A different kind of massage is one for babies, which is used to stretch out a baby's limbs to help them move easily as they grow. Therapeutic massages can be done on the part of the body or the whole body. These are done mostly in spas and essential oils that help with tension release and relaxation.
A deep tissue massage session is more in-depth and more vigorous strokes to reach your body tissue, perfect for tissue injuries. Sports massage is used on active people before and after a sports session to relax their muscles and improve their performance. If you have some spare change, you can invest in a massage chair that offers an overall session to your whole body.
How often can you get a massage? This is dependent on the type of massage you are getting. If you are getting a lymphatic massage used to manage an injury, it can be done daily to help with blood flow. But for therapeutic or scalp massages, you should do this not more than twice a week. A full body massage can take a toll on your body, so do these more than once a week.
Who should not get a massage? If you are intoxicated, have a fever, undergoing cancer treatment, or currently unwell, you should avoid getting a massage. The main purpose of a massage is to stimulate blood flow, which can negatively affect the above situations. This is another reason why vulnerable people like pregnant women should not blindly go for a massage. If you are pregnant or have broken bones or other joint conditions, consult a doctor or specialist who can advise on the best alternatives to traditional massages to avoid further injury.
What happens during a massage? The first thing the massage therapist will want to know is your medical history. This has been touched on that some conditions can be made worse by massage therapy. Once the therapist is satisfied, you will be required to change into loose clothing or a towel. Before the session proceeds, the therapist can touch some areas to see any unusual pain. A session can go for 20 to 90 minutes, depending on what kind of therapy you are after.
How do I choose the best massage therapist? A massage therapist must be certified and well trained to handle clients. You can ask them for their qualifications before allowing them to attend to you. You can also find out what oils or products are used for massages to avoid any allergic reaction. You can find out if your medical history qualifies you for massage therapy. Finally, feel free to ask for cost packages according to your budget. Do not feel pressured to spend too much money on a massage therapist.