The hair curling wand is a wonderful invention that helps women to create many beautiful hairstyles. Even though curling wands or curling irons have been around for many years, they have undergone a lot of improvements over the last few years. They're easier to use and safer for your hair than they used to be.
You can use curling irons to style all types of hair. You can use them to curl straight hair, tame frizzes, or add definition to naturally curly hair. You can achieve different looks with a curling iron by creating small tight curls, big loose curls, and everything in between. You can have beautifully styled hair when you learn how to get the most from your curling wand.
Find the Right Curling Wand
Finding the right hair curling wand for the job is the first step, and it starts with choosing the right sized barrel for the style you want to create, because the barrel size determines how the curls look. For example, the small barrels ranging from 1 inch or less create tight curls, while the larger 2-inch barrels create waves or loose curls. Decide what size curls you want and choose a curling iron based on that.
Many of the newer hair curling wands allow you to control the heat setting. This is an excellent feature to have, because it allows you to set the heat to match your individual needs. If you have thin, fragile, or damaged hair, keep the setting around 200 or below. If your hair is thick, curly, or coarse, you can use the 200 to 300-degree setting, but you'll need to experiment to determine the best heat setting for your hair.
Manufacturers use different materials to make the barrels of the curling wands, but the two that are the most highly recommended are ceramic and the tourmaline barrels. The ceramic wands distribute the heat evenly, which creates better curls. Each hair strand will receive the same amount of heat so you don't have to scorch some areas to get the desired curl. The tourmaline curling wands release negative ions, which help to lock in moisture and protect your hair from overexposure to the heat.
Prepare Your Hair before Using the Curling Wand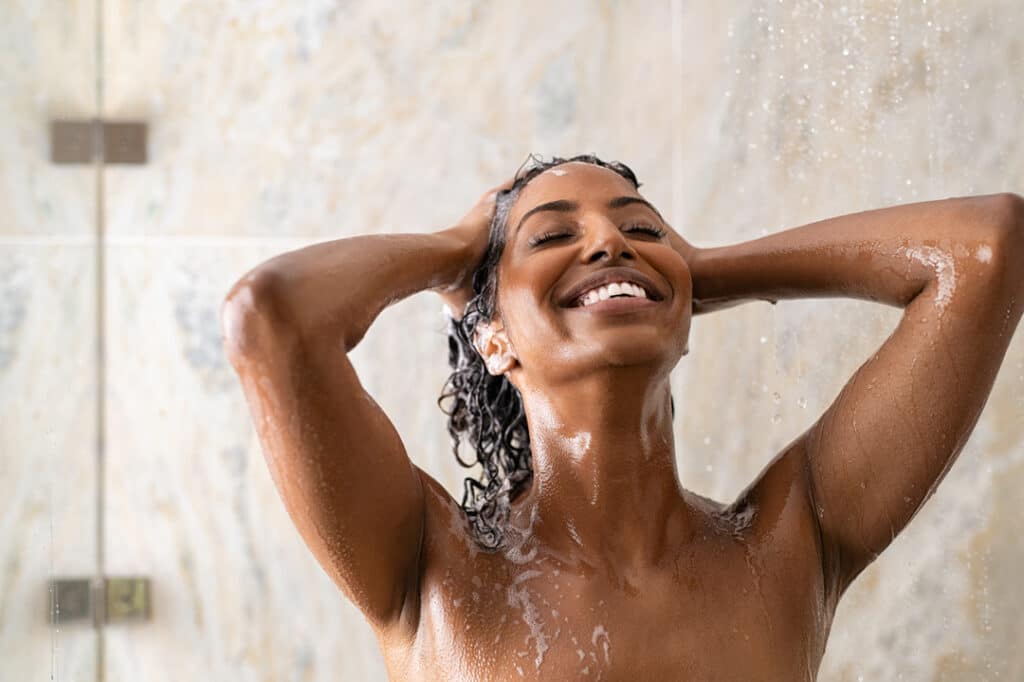 Before using your hair curling wand, take time to prepare your hair for the styling process. Wash and condition your hair and then apply a light gel or mousse to your hair to help hold the curl. Use this sparingly, because too much product will make your curls sticky or hard instead of soft and manageable. You can also apply a thermal heat protectant to reduce the damage the heat does to your hair.
Over time, using a hair curling wand can cause damage to your hair no matter how careful you are. When you begin to see signs of damage, use a hair serum to help revive the damaged hair. It will help you control frizz and add shine to dull, lifeless hair.
How to Care for Your Curling Wand
When you use a curling wand, the products that you use in your hair will eventually build up on the barrel of your wand. This residue prevents the tool from heating evenly. For this reason, you need to clean your barrel often. Use a damp cloth to remove the residue from the barrel of the wand when it's cool.
Normally, you won't need to use anything other than plain water unless it has been a long time since you cleaned the wand and there is a lot of residue build-up. In this case, you can buy a cleaner made especially for hot curling wands and similar styling tools. Don't use chemicals on the hair curling wand that are not made specifically for these items, because they can transfer to your hair the next time you use it and cause damage. With the right tips and some practice, you can become a pro at using your hair curling wand and making your hair look fantastic.